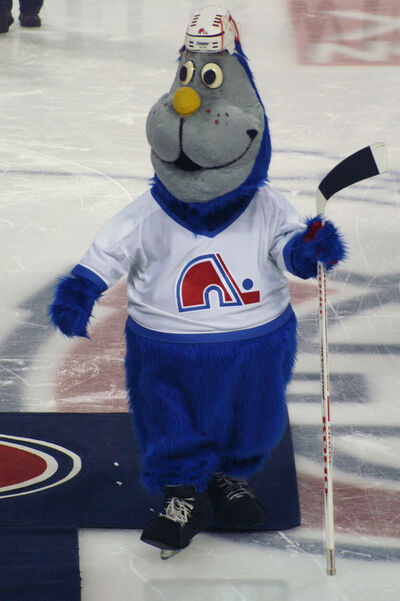 When Quebec City, Quebec hosted Rendez-Vous '87, an alteration of the All-Star Game to include the Soviet national team, the Nordiques became the first NHL team to employ a costumed mascot when
Badaboum
- a fuzzy, roly-poly blue creature - began entertaining fans at the Colisée with his bizarre dance routines. Badaboum was created for Rendez-Vous, but created such a following that the Nordiques made it a permanent fixture at home games. He remained the official mascot of the team up until their relocation to Colorado at the conclusion of the 1995 season.
Ad blocker interference detected!
Wikia is a free-to-use site that makes money from advertising. We have a modified experience for viewers using ad blockers

Wikia is not accessible if you've made further modifications. Remove the custom ad blocker rule(s) and the page will load as expected.