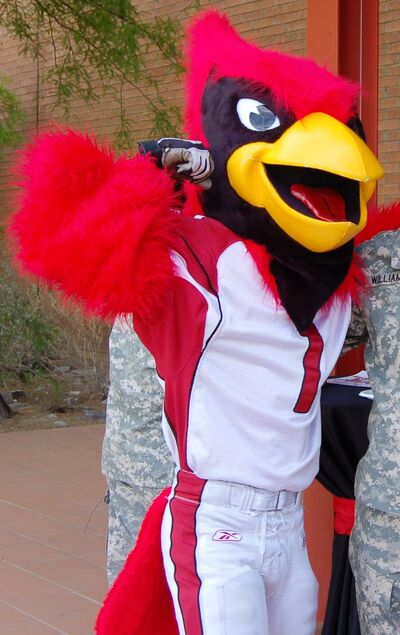 Big Red
is the mascot of the Arizona Cardinals of the NFL. According to his official biography, he "hatched" on October 4, 1998. He's also 6 foot 4 inches, has a 7-foot wingspan.
He is one of the most recognizable mascots because of his appearance. He is at every home game, and became their mascot on October 4, 1998.
Big Red has also appeared at Super Bowl XLIII, on February 1, 2009, when the Cardinals went against the eventual champions, the Pittsburgh Steelers.
Ad blocker interference detected!
Wikia is a free-to-use site that makes money from advertising. We have a modified experience for viewers using ad blockers

Wikia is not accessible if you've made further modifications. Remove the custom ad blocker rule(s) and the page will load as expected.