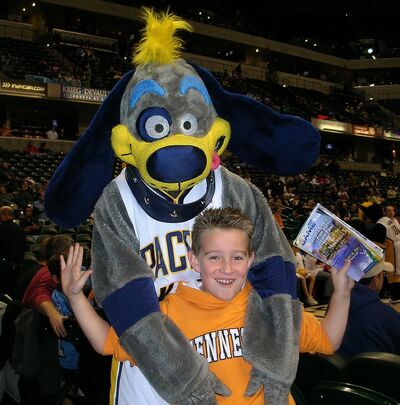 Bowser
was one of the official mascots of the Indiana Pacers, a professional basketball team that plays in the National Basketball Association (NBA). They appear at each of the Pacers' home games as well as special events for the NBA.
Bowser was introduced before the start of the 2002 NBA season, and was a dog to go along with the Pacers official mascot Boomer, a cat. The duo was broken up when Bowser was retired during the 2009-2010 season, after 8 years in the business.
Ad blocker interference detected!
Wikia is a free-to-use site that makes money from advertising. We have a modified experience for viewers using ad blockers

Wikia is not accessible if you've made further modifications. Remove the custom ad blocker rule(s) and the page will load as expected.