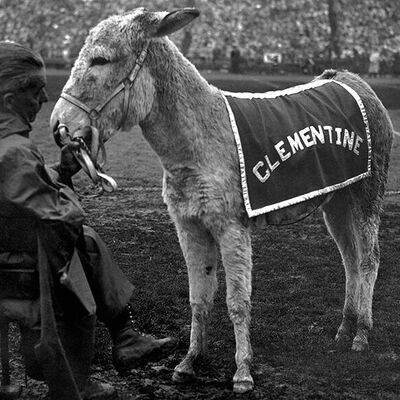 Clementine the Mule
was the original mascot of the NFL's San Francisco 49ers. She was a live mule.
Via SFO Museum:
"The San Francisco 49ers first mascot was a mule named Clementine. Clementine would cheer on the 49ers during home games at Kezar Stadium and would bray when our home team scored!"

Ad blocker interference detected!
Wikia is a free-to-use site that makes money from advertising. We have a modified experience for viewers using ad blockers

Wikia is not accessible if you've made further modifications. Remove the custom ad blocker rule(s) and the page will load as expected.