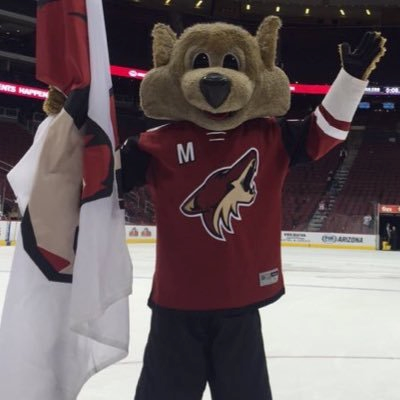 Howler the Coyote is the coyote-suited mascot of the Arizona Coyotes. He was introduced on October 15, 2005. Howler wears number 96 on his jersey, representing the year the Winnipeg Jets moved to Arizona, and wears a "M" Designation for Mascot. He is known to beat on a bucket to encourage the fans to cheer, and has many different outfits in games.
Ad blocker interference detected!
Wikia is a free-to-use site that makes money from advertising. We have a modified experience for viewers using ad blockers

Wikia is not accessible if you've made further modifications. Remove the custom ad blocker rule(s) and the page will load as expected.