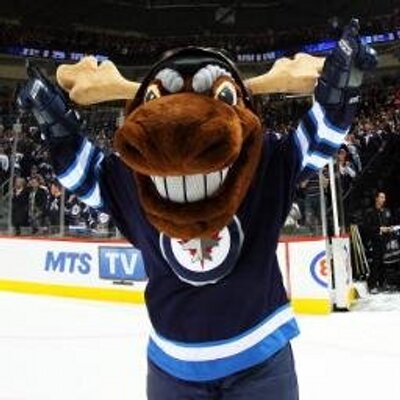 Mick E. Moose
is the mascot of the Winnipeg Jets, as well as their AHL affiliate, the Manitoba Moose. Mick debuted in 1994 for the International Hockey League's Minnesota Moose. Since 1996, he has been the mascot for the IHL/AHL Manitoba Moose, except from 2011 to 2015, when the team played in St. John's as the St. John's IceCaps. The Jets recalled Mick E. Moose from the AHL in 2011 after deciding that "Ultimately, the fact that Mick E. Moose seemed to connect and resonate with so many of our young fans over the past 15 seasons kept bringing us back to our history and the possibility of retaining him as our mascot.". Mick was introduced as the Jets' new mascot on October 7, 2011. Mick is a brown moose, with two large antlers and wears a blue home jersey and a flying helmet.
Ad blocker interference detected!
Wikia is a free-to-use site that makes money from advertising. We have a modified experience for viewers using ad blockers

Wikia is not accessible if you've made further modifications. Remove the custom ad blocker rule(s) and the page will load as expected.