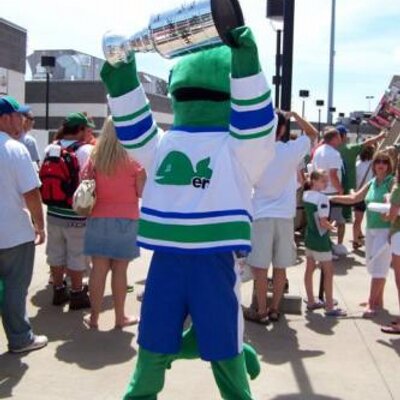 Pucky the Whale
was the mascot of the Connecticut Whale from 2010 to 2013. He was retired when the team reverted to the Hartford Wolf Pack identity in May 2013. He was a green biped whale who wore a whalers jersey with a picture of himself on the front. He was also seen as a shoulder patch on the Hartford Whalers' jerseys in the 1970s and 1980s, and as a mascot to the team.
Ad blocker interference detected!
Wikia is a free-to-use site that makes money from advertising. We have a modified experience for viewers using ad blockers

Wikia is not accessible if you've made further modifications. Remove the custom ad blocker rule(s) and the page will load as expected.