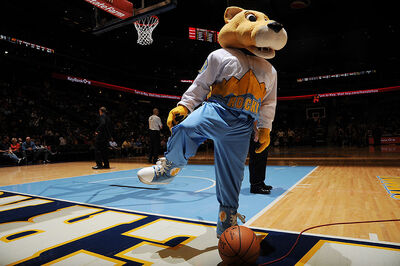 Rocky
, or SuperMascot Rocky, as he is referred to now, is the long-time mascot of the Denver Nuggets National Basketball Association team. Rocky has been a staple at Nuggets home games since making his debut on December 15, 1990.
Rocky is an integral part of the community programs of the Denver Nuggets and makes countless appearances at schools of all levels throughout the state of Colorado. In addition, Rocky has made several appearances for other professional sports teams and has performed on behalf of the NBA at the All-Star Game as well as several international functions.
Ad blocker interference detected!
Wikia is a free-to-use site that makes money from advertising. We have a modified experience for viewers using ad blockers

Wikia is not accessible if you've made further modifications. Remove the custom ad blocker rule(s) and the page will load as expected.