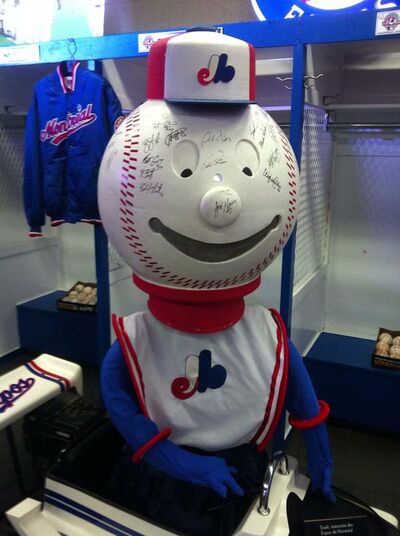 Souki
was the mascot of the Montreal Expos for only one season (1978), a figure in an Expos uniform with a giant baseball for a head. It was a variation of the popular mascot of the New York Mets called
Mr. Met
, but with one difference. The Expos' Mr. Met, called Souki, had odd antennas sticking out the sides of his head. He looked like something from outer space and the kids were afraid of him. During a game in late fall, a father attacked Souki after his child was afraid of him (and after a loss).
Ad blocker interference detected!
Wikia is a free-to-use site that makes money from advertising. We have a modified experience for viewers using ad blockers

Wikia is not accessible if you've made further modifications. Remove the custom ad blocker rule(s) and the page will load as expected.