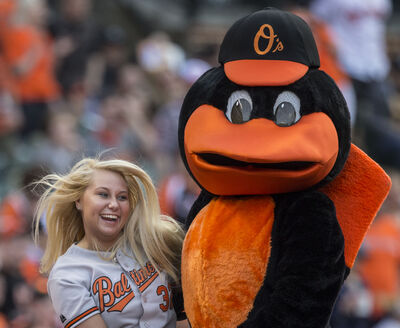 The Oriole Bird
is the official mascot of the Baltimore Orioles and is a cartoon version of the bird of the same name. He was "hatched" out of a giant egg prior to the team's 1979 season opener at Memorial Stadium on April 6. According to Orioles.com, The Oriole Bird's favorite foods are "mostly bird seed, with occasional crab cake." The Oriole Bird's head was featured on the team's caps from 1966 until 1988, and again since 2012.
Ad blocker interference detected!
Wikia is a free-to-use site that makes money from advertising. We have a modified experience for viewers using ad blockers

Wikia is not accessible if you've made further modifications. Remove the custom ad blocker rule(s) and the page will load as expected.