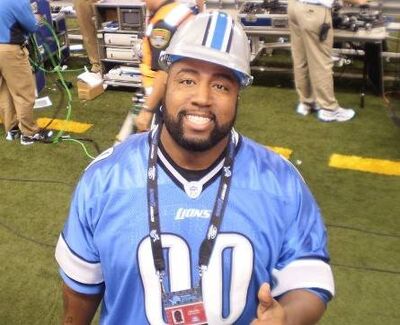 Theo "Gridiron" Spight
is a fan and unofficial mascot for the National Football League's Detroit Lions. He wears a jersey with the number "00". "Gridiron" is known for performing the song "Gridiron Heroes" at every Lions home game. He also participated in home game segments called "Gridiron and the Chef" and has hosted his own weekly podcast, "Forward Down The Field", named in tribute of the lyrics to his Gridiron Heroes song.
Ad blocker interference detected!
Wikia is a free-to-use site that makes money from advertising. We have a modified experience for viewers using ad blockers

Wikia is not accessible if you've made further modifications. Remove the custom ad blocker rule(s) and the page will load as expected.