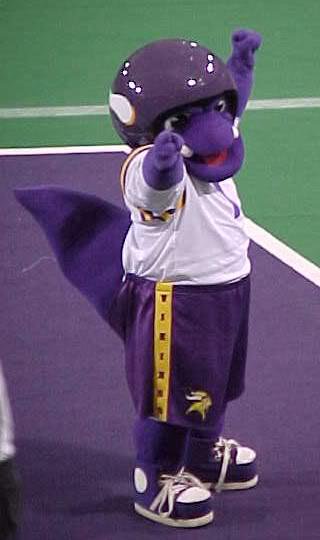 Vikadontis Rex
was another mascot associated with the National Football League's Minnesota Vikings. He was a purple foam dinosaur. Vikadontis was the official mascot of the Minnesota Vikings Children's Fund and took part in the 1995 Celebrity Mascot Olympics. Vikadontis was retired starting with the 2000 season.
Ad blocker interference detected!
Wikia is a free-to-use site that makes money from advertising. We have a modified experience for viewers using ad blockers

Wikia is not accessible if you've made further modifications. Remove the custom ad blocker rule(s) and the page will load as expected.