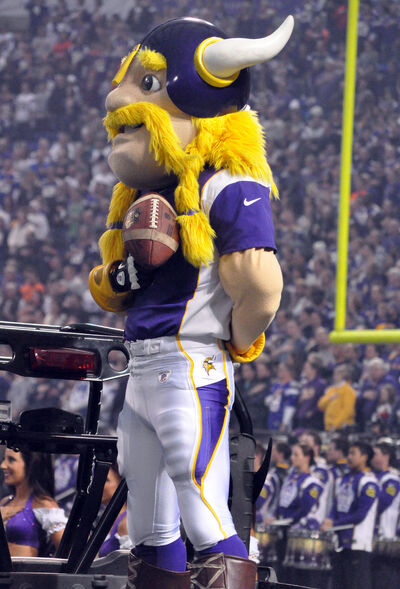 Viktor the Viking
is the official mascot of the National Football League's Minnesota Vikings. After several failed attempts at developing an official team-owned mascot, the Vikings finally introduced Viktor the Viking during the 2007 Vikings' season. Team officials had long indicated that they were after a mascot concept that would primarily appeal to the team's younger fan base. Viktor the Viking, a muscle-bound, blond-haired and mustachioed character, wears a Vikings' #1 jersey and an oversized Vikings helmet with protruding horns and a small yellow nose guard.
Ad blocker interference detected!
Wikia is a free-to-use site that makes money from advertising. We have a modified experience for viewers using ad blockers

Wikia is not accessible if you've made further modifications. Remove the custom ad blocker rule(s) and the page will load as expected.